MEET THE INGREDIENT
Know More About Brahmi
Bacopa monnieri commonly known as Brahmi is traditionally used for improving memory power. Natural Bacopa monnieri leaves has nourishing and revitalizing properties to help support cognitive health. Bacosides, the active class compounds present in Brahmi extract protects the cells from oxidative stress, free radicals for enhanced memory and concentration. It also helps support normal nervous system functions and helps in cognitive health irrespective of age.
Found in
Wetlands of Europe, Africa, India, Australia, Asia, and South and North America.
HEALTH BENEFITS
How does it help me?
Helps BOOSTS MEMORY POWER: Brahmi extract capsules contain the active class compounds Bacosides present in Brahmi extract that manages levels of stress hormones and protects from free radicals. It supports to improve concentration, alertness, recall and goes on to reduce distraction and mental fatigue.

Supports Cognitive Health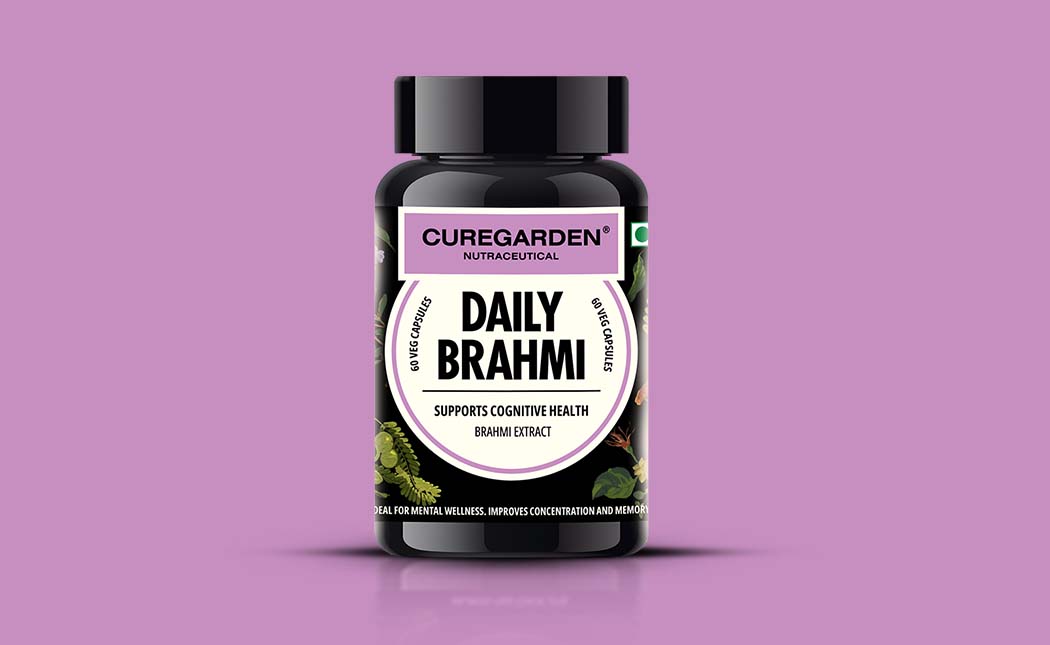 SUPPORTS COGNITIVE HEALTH – BRAHMI EXTRACT
INR 625.00
Helps To Promote Mind Wellness
Reduces Anxiety
Supports Cognitive Health
DAILY BRAHMI
SUPPORTS COGNITIVE HEALTH – BRAHMI EXTRACT
INR 625.00
shop DAILY BRAHMI
SCIENCE & RESEARCH
Driven By Science
Products with this ingredient
Curegarden is always proudly...
We use rigorous and extensive evaluation criteria for all our supplements so that they meet our customers' high expectations. Our requirements include reliable clinical studies, quality specifications, safety standards, consistent results and more to ensure complete satisfaction.
Natural
Halal Certified
Kosher Certified
GMP Certified
ISO Certified